Top Free online calling sites without registration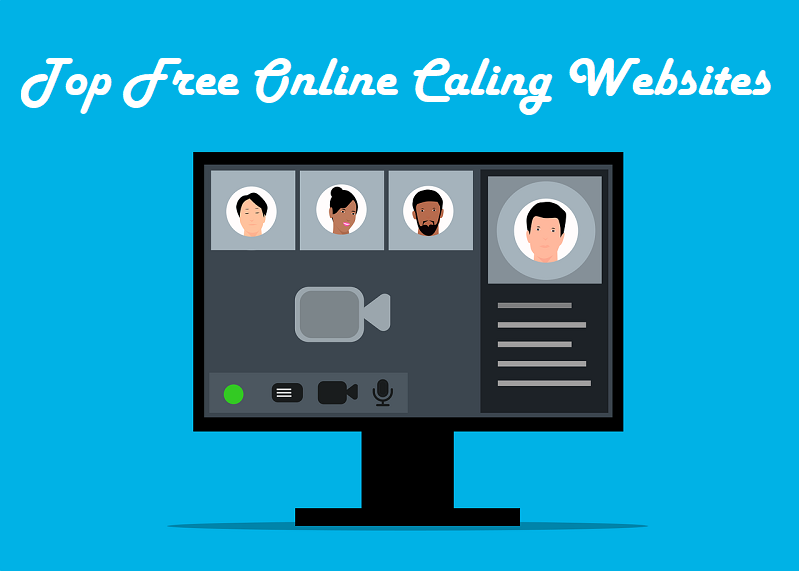 This post is going to be very beneficial for those who are interested to call their friends, families on a regular basis and that too without any registration. Yes you have read it right; "free calling without registration". You must have a good Internet connection to run online calls without any hazards.
Top 15 Site for Free online calling sites in 2021
Now you can also use these free online calling websites to stay connected with your loved ones without any more postpaid or prepaid recharge expenses. Save this article to enjoy free and unlimited national and international calls. Here is the list of the top 15 free online calling sites without registration or login.
This website offers you free calling all over the world but to restricted countries (like India, the USA, etc.). First, you need to check once before calling whether you are allowed to make free phone calls online without downloading or not via this website. You just go to the website of call2Friends and put the number and click on the free call option for free Wi-Fi calling online.
Also like to read:-  canon printer won't connect to wifi
It is a very easy-to-use website for free Wi-Fi calling online. You can simply call anyone by clicking on the permission option on the Globfone site. It provides several services like free VoIP call, video call, file or text message sharing, etc., and runs easily without any other extension on your browser.
IEvaphoneis available on both android and iPhone. Just visit the website or download the app and enter the number and click on dial button to make free calls online. It provides VoIP call services with 2-4 free minutes.
Citrustel is a free and reliable web-based VoIP service provider by which you can make free online calling from PC to mobile without downloading it. This site is an all-time favorite in some countries. But in a few countries, it is not available.
Calleasy.com is also a free calling site like the other. Users do not have to log in here but can enjoy free online calls from PC to mobile and from mobile to mobile as well. Only a few minutes of free VoIP calling service is provided to the users.
It is a website of a private-based company, which is not acceptable in all countries. Countries that do not support Poptox suggest using Symptom. It is easily usable for free Wi-Fi calling online is supported countries with VoIP call service only.
Wephone is available both on-site and on mobile apps and there is no requirement of registration at all for free online calling. And it gives $0.2 credit for free Wi-Fi calling online.
Spytox is a very popular site and is always in demand by people because it is available in all countries with total 3 minutes free calls. It gives services like VoIP calls, free message sends option, video calls, etc. It is a free web-based calling site. Countries that do not support other free online calling sites advise users to go for Spytox.
It is an amazing free online call-making site that allows calling 5 countries for free for a single user. The best part is that you do not require to use a mic and headphones. And it gives a total of 30 minutes of free calling service.50+ countries can take the advantage of such site. But recently Poketalk is unable to run on mobiles or PC. You may visit the official website of Poketalk to make free online calls.
To make free calls on Freecall.com you need to buy credits to run free calls online. You may get 90 days of free calling in just 10 Euro credit. Then you just open the site and log in using your account's username and password for hazard-free Wi-Fi calling online.
11. Flash2Voip:
It is also as easy as other sites. Enter your phone number and the destination phone number in the boxes given on the site and press on making a call option. To make free calls online latest version of the Flash player must be uploaded to your system.
12. Globe7:
Globe7 is the site that allows you to call from PC to PC without registering on it. It gives VoIP call service with free file, message sends opportunity. Due to having some great features, it is considered one of the best sites for free online calling.
13. Goober:
Before using this site a free account on this site has to be created. Goober offers you 2 minutes of free Wi-Ficalling online. Just fill your number and the number on which you want to make a call and press the dial button to proceed.
It is basically a free program to let users make free calls to their relatives or friends. VoipBuster allows calling 3 times a day and a total of 30 minutes of free credit is given to its users with high-quality pictures and sound quality.
15. Ad Phone:
It cannot be run on the web but like other apps, it is supported on Android, and it gives 30 minutes credit for free calling on mobiles and landlines also. You just have to download the Ad Phone mobile app on your android to access the free online call.
Not only websites but a few trustworthy mobile applications are also listed below for giving you free online calling services through the Internet all over India.
1. Bigo app:
Bigo is a mobile application running on Androids. It gives 400 credit points each month. If you want to call online for free you can earn more credit points by referring Bigo app with others.
2. Voxox app:
It is also a mobile app like Bigo to make free calls online. You can make both international and national calls with the given $1 credit each month.
It gives 10 minutes of free call credit. It is not hazardous to use this app and as this app is entirely safe and there is no scope of revealing your personal data like IP address, phone number, etc.
4. Xone app:
Xone is a free app to make free calls online by using its 100 free minutes.
Note:
If you are willing to make free phone calls online without downloading them then you must possess a good Internet connection, mic, headphones, Java and also have to check if your device allows you to use all these free online calling sites. Many sites offer free SMS services. In many android phones facing the error 97 SMS origination denied while sanding Short messages
If you need any further detail about the above-mentioned websites and apps then you are advised to post a comment in the comment box, and also you can share your topic's name to make us write about that. This article may become very tempting for everyone who is reading this, and you may not resist using these amazing sites and mobile applications.