How to Fix Steam Shared Library Locked Error?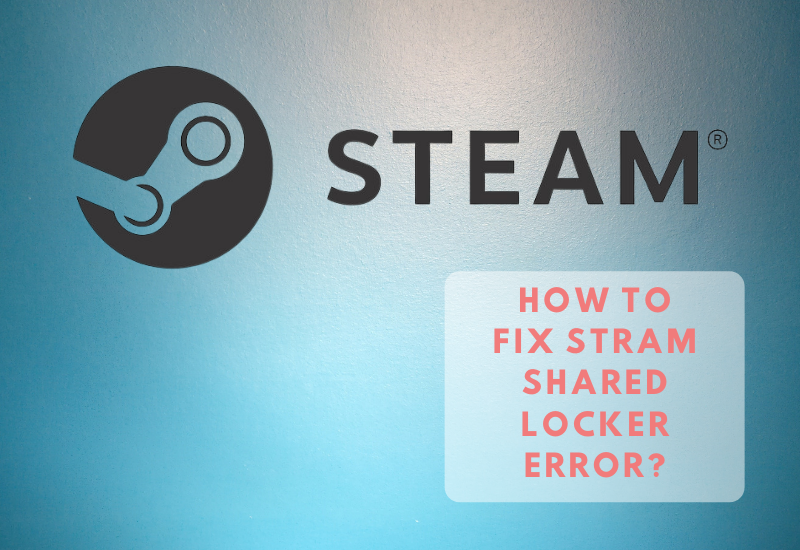 Playing games or sharing screens with friends and family it quite normal to get an errors during login or playing games. These issue can be solve by following steps and avoiding mistakes while using it. In the steam library original data will be save in the cloud and the user can operate on another stream also.
Furthermore, users have achievements and progress which will save on their steam cloud. While sharing the screen with other members sometimes users face issues while login.
Tips to Fix steam shared library locked error?
Here, we will discuss why steam shared library locked error happened? and how to solve all these issue, so users can connect with their friends and family.
How to share steam library?
To share with others as an owner you can add up to 10 members in your library steam.
How to share games on steam?
To share games as you can not share specific games, you have to share whole games which are present. To share the games you can purchase games and share with others.
Why is steam family sharing not working?
The most common reason for getting an error in steam shared library locked bypass is that the user may be engaged to their account steam so the library locked show error, to resolve this ask your friends to quit the game or let them finish first and then after you join the steam.
This error will be solved with others when other users leave the room. The steam library is used by one person at a time.
The other common reason for library errors on steam is that your internet. While using the system if your internet connection is weak and not able to process all that data while login in the system will show an error to the user.
To resolve this add an exclusion in your private and public networks. These are a few of the causes which might lead to errors 0x0 on the stem and can be solved easily after knowing.
How to solve the error in the steam library
After knowing the cause of the error we can solve the error with some steps. The issues with the steam library will vary from user to user so we suggest you read the explanation first and then apply steps so you don't get confused and the issues can be fixed soon and you can login in.
Before applying these steps the other is not logged into an account. The user can share a game with 10 users so make sure all of them are logged out from the system and computer.
Step1:Aanother account is closed
When another user is logged into the game and when you try to log in the "an error occurred while updating shared library locked" this notification will pop up on your screen. To fix this first log out from steam and contact your friend to log out from the library or wait till complete and as they log out you can join.
If you are the owner of the game and want to play it, the other user will receive a message which says quit the game in five minutes or purchase the game.
Step 2: Block sharing with other users
If you are an account holder of a steam library and want to use a computer, you can remove other members from the account. After removing them, restart your computer and start again.
The block or remove user. One to do this click on the top left sidebar and click on stream and then select setting
In setting select the family and remove the other logged account
Step 3: Steam family sharing library feature
If you want to use the computer and play games with the steam library and other users are not quitting games or not leaving the room just to annoy you, you can use sfs select to remove other users.
It is a small tool to manage steam family sharing. Sfs will help you to remove users safely without causing any problems to any other user. The user will be logged out and data will be saved in the user cloud server.
Step 4: Installing ".BAT" file
In your device install the . BAT file.
Login into your account, after login in double click on the steam off bat file. This will help you to play games without requesting other users to log out from their system or quit their game in the middle.
Conclusion :
To avoid all this use set a time limit for all users to play a game. Also, if another user is playing then the owner can remove them as violated the time limit.
10 accounts can joined largest. Admin has rights to closed friends & family members so can play game anytime.
You can share screens with users, at any location from any device so make sure you share with genuine users. Moreover, they can play within guidelines.
FAQ
Can I share with users who don't live with me?
As per the technical limitation of the system, the user with the same location may get a notification when they open " steam is unable to provide support for". Share with that user that has a different location and does not mix up the location.
As an owner, what should I do to play games when steam is occupied?
As an owner of a game, you can request a user to quit their game, the other user will receive a notification like an end game in 5 minutes or purchase and continue the game, other than this as an owner you can disable their account from family settings.
Can I share specific games?
No, library games can not be shared as specific games. The library games are shared with all featured games.