A Guide to Organizing a Successful Webinar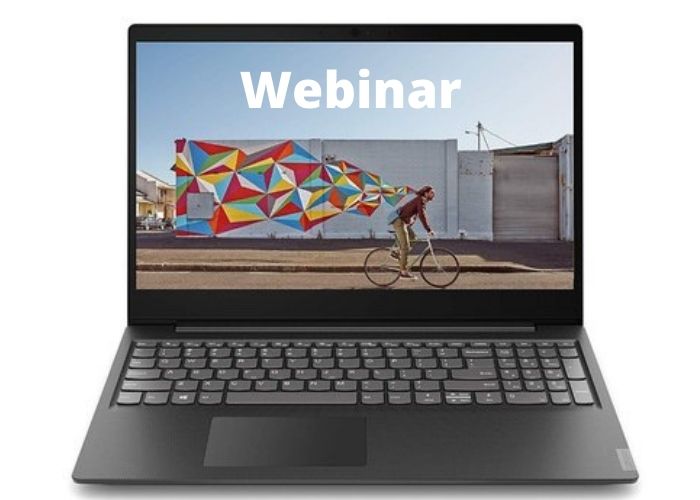 Best Guide to Organizing a Successful Webinar
There are three steps required to conduct a successful webinar: plan, choose the best webinar platform, and market. You can achieve great success by keeping just these three-pointers in mind. 
Still, if you want to seek acquisition in your webinar, below is a complete guide for you. Here is a step-by-step procedure for you to conquer webinar success and achievements. 
Step 1: Create a Brainstorming Topic
No virtual events, webinars, or live streaming is possible without a topic. So, it is essential to brainstorm an agenda for your webinar. You can start by thinking of the main topic you like to share with your audience. Also, you can take your audience's vote to decide what they wish to hear. Your webinar topic should be attractive and engaging to get as many registrations as possible. 
Step 2: Use the Right Webinar Format
When it comes to choosing a webinar format, you have countless options, for instance, panel discussions, Q&As, single-speaker presentations, interviews, product demos, case studies. You can decide the structure of your webinar based on your purpose and requirements from the webinar. 
Basically, the industry specialists join the panel discussion to discuss a niche or current topic within the industry. 

The product experts join the Q&A session to answer the product-related queries of the attendees. 

Interviews work on different patterns. In this webinar format, you can invite an expert to ask questions and other information. 
So, choose the webinar format that fits your requirements right.
Step 3: Pick the Best Webinar Services
Your chosen webinar platform matters a lot. You can get countless features with the best solution. Here are some of the elements you can get with the top webinar and live streaming services. 
End to End Customization

Unlimited Streaming

Worldwide Content Reach

Privacy and Security

Clap Sound

Hooting

Emoticons

Live Real-Time Audience Interaction

Multi-Device Support

Ticker

Countdown

Real-Time Analytics

AI-based matchmaking

Engaging Features

Branded Networking

Secure communications

24*7 Real-Time Support
So, you can have all these immersive features by reaching the top virtual event platform. Hence, choose your webinar platform wisely.
Step 4: Share the Roles and Responsibilities with Team Members
An event organization requires better teamwork for assured success. The individual exhibitor can not handle such responsibilities on their own as it requires proper team building. So, you can create an event team with all the potential employees of your organization. Divide all the chunks of work from planning to picking the best webinar platform to content creation to marketing. This way, you can achieve great success in every task you require for your virtual events. 
Step 5: Create Innovative and Attention-Grabbing Content
Content is the king that can be helpful to grab maximum attention and engagement of the audience. So, it is essential that you create innovative content for marketing. You can use all forms of content for promotion and information sharing. 
Moreover, you will be required to provide essential files, Q&A sessions, pdfs, and various information at your webinar platform. Hence, it is necessary that you create numerous content and be ready with such documents in advance. Also, you can use the press release, guest blog, posters, trailers, gifs for your webinar promotion. 
Stop 6: Pick the Right Webinar Date and Time
The date and time of your webinar matter a lot. So, it is vital that you choose it wisely. You can consider your target audience to pick the accurate webinar date and time. It will be helpful to increase the attendee number in your stream smoothly. Moreover, you are free to conduct virtual events at any time as live streaming services are available 24/7 for you. 
Step 7: Practice, Practice, Practice for Your Webinar
It is crucial that you prepare and practice for your webinar. So, you can rehearse the way of speaking and appearance once. It is normal to get conscious while addressing a webinar. But still, you must practice talking in front of the camera without getting anxious. 
Moreover, do not try to memorize the speech line by line. Ratification can be harmful if you forget even a line or word. You can be stuck at the moment. Just keep it natural!
Step 8: Implement Best Practices for Your Webinar Promotion
It is vital to learn and implement the latest and trendy ways of promotions. Just like that, you have to create a successful strategy for your webinar. It can help you get numerous attendees at your webinar platform. Hence, here are the 11 Best practices that you can use for easy webinar promotion. 
Optimize the Webinar Registration Page

Prefer Email Marketing

Use Email Signatures for Promotion

Prefer Social Media Marketing

Use Your Own Properties for Advertisement

Choose the Influences or Big Brands to Team Up

Use Paid Ads and Media Marketing

Create Trailer Videos

Share Info graphics at the Webinar Listing Sites

Add Trailer Videos to Thank You Pages

Put a Call-to-Action Button in the Blogs & Articles 
Step 9: Take Feedback from Your Webinar Platform Audience
It is the time when the previously taken webinar feedback can help you. You can use the audience's shared suggestions and follow-ups to make your webinar much better this time. Moreover, you can add and eliminate various elements from your webinar using the analysis. 
Keep the pointers that your attendees liked the most or engaged them most. Avoid elements that disturbed or least engaged the attendees. You can create a better version of your webinar using feedback and follow-ups. 
Step 10: Make Your Webinar Recording Available
It is possible that some of the registered attendees will not be able to join the webinar. You should provide a recorded session for such users. It's on you to upload it to a webinar platform session on your website. Moreover, you can give access to the complete webinar for free or ask for an amount. Also, share small clips on social media platforms to develop curiosity in users. 
So, these are the various steps that can be helpful to organize a successful webinar in 2022. You just need to plan and reach the best webinar platform to add the top elements and features to your event. Hope, you will find this article beneficial as a guide to conducting a webinar successfully.