8 Ways You Can Try to Boost Your Company's Safety and Security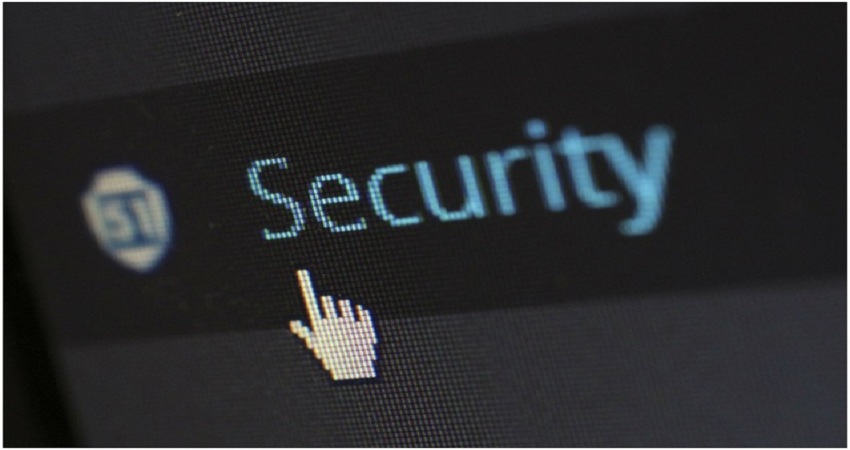 When opening up a business, it's very important that you invest in the betterment of your company's security. Whether it's a small business or a big one, security must be in top priority.
So, if you're now into levelling up your company's security, you've opened the right article best-suited for your concern. Continue reading and figure out how you can upgrade your company's security.
1)   Invest in an excellent I.T. Facility
Today, technology is considered as one of the most significant assets in any industry. In the world of business, technology plays a big role in either securing the business or boosting its progress.
That's why it's advisable for such business owners like you to invest in an excellent I.T. facility. If you still can't afford an in-house I.T. facility, that's not an excuse because the data centre is a big help. You can either avail one or more of its offered service such as the following below:
Web hosting
Web servers
Data backup
Colocation
2)   Install surveillance cameras
Another good thing about the emergence of technology is the existence of surveillance cameras.These cameras are so much helpful in keeping an eye to your company and its premises especially that crimes and theft case around continuous to increase.
You are advised to put surveillance cameras in the areas such as:
Entrance
Exit
Hallways
Lobby
Off-street windows
Side gates
Basement stairs
There are also wireless cameras available for being put in unnoticeable positions.  The very importance of surveillance cameras is by catching suspicious acts of crimes or thefts whether it's actually happening or not – it's like a matter of proof or record of the footage.
3)   Change security passcodes as often as you can
Anytime of the day in your business comes withpossible business risks like losing your company's file and data, hacking incidence, and so on and so forth. That's why you're advised to change your company's security passcodes as often as you can in order to stop such safety and security breaches.
A strong or multilevel authentication would highly help you secure your company's data and files. Also, you may want to regularly check your computers for possible viruses and unauthorised logged in sessions.
4)   Hire well-trained safety and security personnel
The overall safety and security of the business lie in the good hands of safety and security personnel. So, if you're getting your company its day and night security personnel, make sure that they are well-trained and observant. They must have been coming from a security company with compelling credibility and reputation.
5)   Remove former employees' user account
As part of securing your company's data and files, one thing you must put in good practice is removing former employees' user account. Regardless of how and why they aren't longer working in your company, you must always do this.
Why? Some employees who were fired or may have hidden grudge in you or any of the people in your company may take time to have sweet revenge. They are one of the possible suspects to commit theft of information from their former employers. Would you want that to happen?
6)   Opt for high-tech operated gates and doors
Since technology is unstoppably rising and innovating, you can now have your high-tech operated gates and doors to dress your beloved company. This strategy will level up your company's physical security. And will highly prevent unauthorised people from coming in and out of your company's premises.
7)   Shred out papers instead of throwing away
In order to uphold the information in the company, even simple things might be given notice. This simple notice could be the disposal of papers – printed documents that are no longer needed, or mistakenly photocopied or printed documents.
Instead of directly throwing the documents in the trash bins, you're advised to shred it out instead.Because simple negligence on the proper disposal of printed and photocopied documents may lead to unwanted leakage of information.
8)   Choose bright lights especially for the entrance ways
When it comes to lights, you should opt for the bright ones. These bright lights will surely prevent criminals to attempt from ransacking your company. But lights shouldn't just be inside the company building itself but moreover on the outside premises. You can also put high light poles surrounding your building or
Now that 8 of the thousands and millions of ways you can try to enhance your company's security, you must have the hope to give it a go and secure your company better. If you have additional suggestions, feel free and welcome to share it with us.
AUTHOR BIO:
Kath Ramirez is a writing enthusiast and is devoting herself in it since she had been their school's newspaper editor-in-chief. Aside from writing, she loves dogs (she has four dogs in total), she loves calligraphy writing and scrapbooking. Kath is also engaged in exploring different places to stay for vacation or Holidays and a food addict. She is now a writer in Data Centreplus UK Dedicated Servers, a company based in the United Kingdom that specializes in providing a fast and reliable hosting to businesses in Manchester and all over the world.