New Features of Apple IPad 2018 Review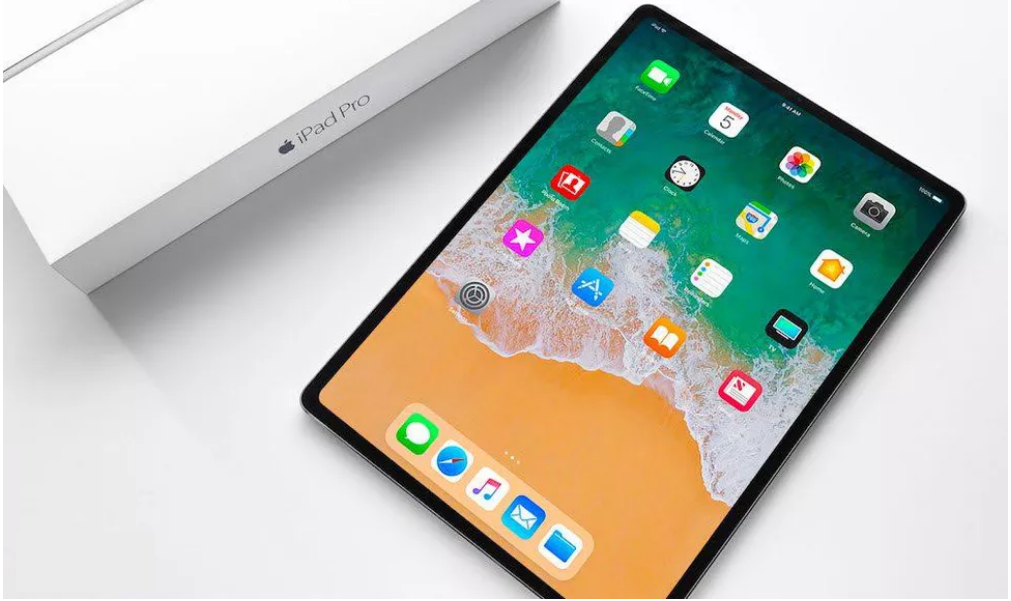 Apple launched their recent iPad of 9.7 inch display. With its great features and performance, it also supports apple pencil that can be used for annotation and art work. Apple has done a wonderful job and the designing of the pad is beautiful indeed. Let's take a brief look at iPad 2018's pros and cons.
Design
Though the new 2018 iPad is quite similar to the 2017 model, it has an improved performance and a support for pencil. The screen is almost same to the previous version, but with a better touch sensor that will also support a stylus. The display is amazing for Apple is very concerned about being the best when it comes to display. The colors are great with beautiful clarity and sharpness. Try ordering best iPad devices online with available AliExpress Coupons today to get awesome discounted rates.
They have added a feature of night shift to the new iPad. With night shift feature, the color spectrum adjusts such that its least harmful for your eyes. A 9.7 inch screen with an HD resolution, Apple has kept its place in designing the premium technology. It's faster indeed with very smooth and powerful processor. You can attach keyboard to it, draw on it with the apple pencil, watch videos and play games. From artists to people who prefer binge watching series, it's a good choice as its convenient and isn't too big and tough to handle like a laptop.
Apple Pencil
The stylus is called a pencil and it feels very elegant to hold it and work with it. It actually feels like you are using a very sleek pen and writing on a paper only. The pencil is affordable and non compatible with other tabs, except iPads and pro models only. Apple Pencil works very smoothly with its multi touch feature and you can do your art work and edit it very conveniently. It's very flawless and you don't need to press the stylus at all. It perfectly and very lightly works its magic.
The experience is indeed versatile and seamless. You won't need the pencil all the time and can buy it only if you're interested in artistic work. It works flawlessly with iPads and 2018 model is even more touch sensitive to it. A royal accessory, stylus feels like a luxury in itself. Write on your pad like a pro. You will never have to carry notepads and pens if you have a habit of making notes on the go. One thing that lacks in the new iPad is that it doesn't have any smart connector to connect the pencil to it.
Performance 
This is a sixth generation model with A10 fusion chip. It surely is a step forward from fifth generation iPad but the pro model has A10X, which is faster. The performance is every speedy even if you multitask. Its battery life is around ten hours. One drawback that was observed is moderate sound quality as pro model has four stereo speakers, which iPad lacks. Still, the audio isn't that bad but pro model have better audio quality. If you are doesn't like it then you can also explore some of best gadgets online with Tata Cliq Offers to get best rates.
Connectivity 
Because the new iPad lacks smart connector, if you are to connect keyboard to it, you will have to connect it using Bluetooth. The wireless connection can sometimes lag, though Bluetooth works absolutely fine. For customers who are familiar with smart connector, the way compatible keyboard magnetically connects to the device, you might be disappointed here.
Conclusion 
The iPad Pro model is way faster, with better audio and visual features and a smart keyboard connector, but it is more expensive as well. The cost of 32 GB model of iPad 9.7 is $329 and $429 is the price for its 128 GB version. On the other hand, pro model starts with 64 GB storage costing $649. So, this makes iPad 9.7 a better choice as both support pencil and are smooth, fast and efficient, though it needs Bluetooth keyboard, which isn't a very bad option either.