What is Bespoke and Benefits of Bespoke Website Design?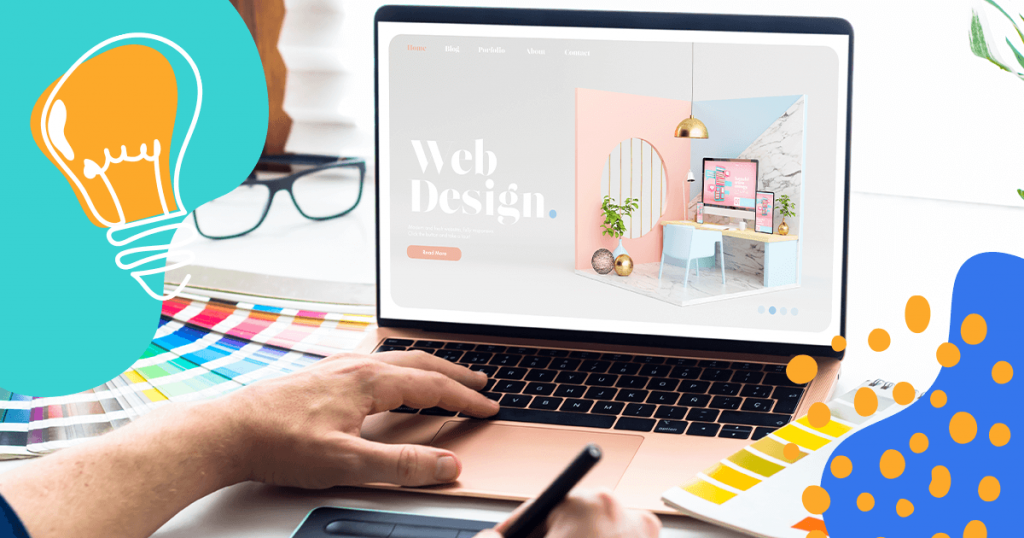 They all sound the same, don't they? Custom templates and customized themes and bespoke website design? Your own personal webpage. It's possible that various agencies have quite varied definitions of "bespoke" when it comes to this.
In other words, how can you be certain that the website for which you've received a quotation is, in fact, custom-made for you? or create free website in 6 steps? Read on to learn more about custom web design and its advantages in this post from a bespoke web design service.
What is Bespoke Website Design?
When it comes to bespoke website design, it's all about starting from scratch and creating something unique. A bespoke website design is totally tailoring to the individual user. There aren't many clear definitions for the terms used in bespoke website design, so it might be hard to understand the jargon.
Many developers, for example, let their customers change the look of their templates. In many cases, custom implies something unique. But this can only be done if making changes to an existing template or theme.
As basic as adding your logo in the header might do the trick. There are changes in layout, color, and font. However, at its core, this is still just a template for something else entirely. A custom theme is more difficult to implement.
You can design to make a website look and feel easier with the help of content management systems like WordPress. To make your project stand out, you can make a theme just for this one.
You can make modifications when referring to a pre-existing theme. The phrase "bespoke website design" is commonly used by website designers. A "customized template" service is what they're really giving, not a fully customized website. In this case, the designer may not have been dishonest but may have used the wrong phrase.
To summarize, a customized website does not begin with a template. Depending on the designers you're talking to, a custom or customized theme maybe a custom website.
In contrast, a fully bespoke website is always creating from the ground up for you and no one else. A bespoke website design may be the best choice for a small business or start-up. It can save time and money over building a custom website from scratch.
Benefits of Bespoke Website Design
1. It's tailored to your needs
You don't want to attract visitors that don't eventually convert against your company objectives in any industry.
As a result, you can focus your investment on where it's most required and quantify your performance after the site is out. This is a benefit of bespoke website design.
Having a clean and easy-to-navigate website has been demonstrated to lead to sales income. Therefore, this is an important consideration.
You'll need to adapt to changes in the market to take advantage of new possibilities that will certainly arise as your firm grows.
People in this situation might benefit from a bespoke website because it gives them more control over the navigation and content. They can also make changes to things like how the site works and how it works with other things.
Your website should be a long-term investment, and your platform is just as vital as the way your customers engage with it.
2. It might help you stand out and keep clients interested in your product or service
After visiting a website, how many times are you left wondering what the business does or what services they provide? You must rapidly and effectively convey your value offer to attract your prospective consumers' attention.
The success of any digital project is on how quickly it can put into place. In fact, eighty percent say that the speed of a web page affects how likely they are to buy from an online merchant, and this is especially true for ecommerce and other transactional sites.
Latency is the most common cause for abandoning mobile sites in the United States, with 30 percent of users citing delayed downloads as a factor. As Google works on a new search algorithm that penalizes slow-loading sites, your search rating may affect as well if your site isn't swift.
Therefore, speed is an important consideration while designing your website performances.' Of course, you can get this from off-the-shelf solutions.
Then, with a custom website, you can make sure that it meets other important non-functional needs, like scalability, availability, and operability. You can also add the features and functionality you want.
You can get help from a good custom website design and development company to make sure your value proposition is optimized for maximum effect and connects with your target audience by using user-centered design and user testing.
3. You're in charge of your own safety now
Working with a custom agency has advantages when it comes to security issues, like GDPR or financial information that needs to be kept private. If you don't follow laws like GDPR, your business could lose money if you don't.
Your employees should be able to help you keep your digital security and follow the right rules, so they should be able to help you.
Another benefit of success is that it avoids the bad publicity that comes with data breaches or security problems, especially if you share data across platforms. Website design and development partners can help lessen this risk by giving advice on the best solutions and building APIs to connect your different services, which may help keep your data safe and keep your site up to date.
4. SEO and social media efforts are more within your control
In terms of SEO and social media management, custom website design and development is a clear winner. With the right development partner, you'll be able to create a bespoke website that has all of the features you need to post optimized updates and track interactions. You'll also benefit from the technical advantages of a fast and well-structured digital platform.
SEO and social media skills are likely to change a lot, so your platform must be able to handle them. It is possible to start with a lot of flexibility and a quick-release process that lets you adapt to new trends and opportunities.
5. Customization and exclusivity
At first glance, a bespoke website design on a pre-existing platform may seem to be an excellent option for your business. You may create a really distinctive website with hundreds of styles to select from.
DIY-type solutions enable you to design your own website. Because it's built, you can preview how your bespoke website design will seem to a user once you've submitted all of your content. The cost should be relatively minimal since very little design, or development work is involved.