10 Tips for Choosing the Best POS System for Your Bar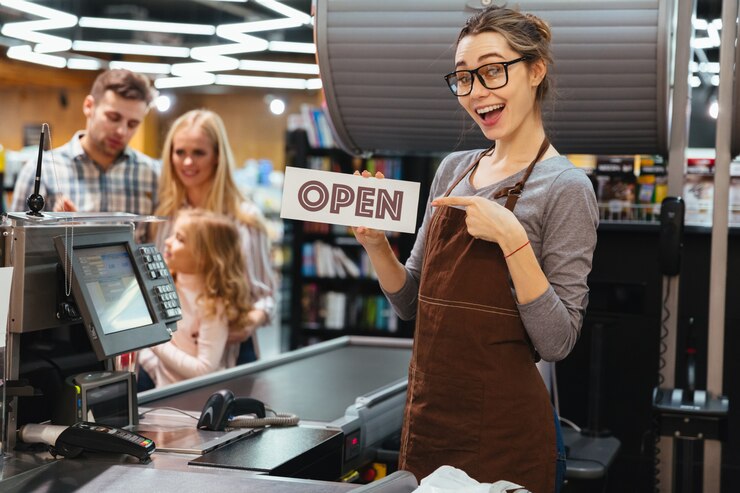 A POS system (also known as an EPOS or point of sale system) is essential to any successful bar, restaurant, or grocery store. As you're starting to consider how to choose the best POS system for your bar, think about whether you want to go with full-service or self-service software, and whether you want a POS system that will work with your current credit card processing services or if you'd rather start fresh with new ones.
For more help choosing the best POS system for your bar, here are 10 tips.
1) Understand What You Want
If you want a POS system to help increase customer satisfaction and boost sales, there are several important factors you'll need to consider. First, you need to understand what exactly you want from your new system—do you just want to be able to take credit cards? Do you need cloud-based software so your employees can access data from any location? Whatever your needs are, it's crucial that they inform your decision when choosing a new point of sale system.
2) Understand the Differences Between Systems
The first step to finding the best system is understanding what a POS system actually does. There are two basic types: register-based systems, which have integrated cash registers, and terminal-based systems, which allow you to use credit card payment devices. Register-based systems are common in restaurants that have been in business for years; terminal-based systems are more common in newer bars.
3) Define Your Needs, Wants, and Aspirations
The first step in choosing a best restaurant pos systems to define your needs, wants, and aspirations. What do you want your business to look like? Do you want it to have an online ordering feature? Does food quality and preparation factor into that vision? Do you need a reliable system that's easy to use? These are questions you should answer before deciding on a POS system. Additionally, when considering how much cash flow your business requires, keep in mind that some POS systems are priced based on daily transactions.
4) Ask About Support Options
When you're considering which restaurant point of sale system to buy, ask about support options. Does your vendor offer extended hours for emergencies? What about online training videos or webinars? These are just a few questions you can ask that will help you choose a company with great service and one that will be there when you need them.
5) Consider Future Plans and Growing Businesses
If you're running a business, you'll probably need to invest in a point-of-sale system (POS) sooner or later. While there are many on market today, choosing one that works with your needs and can accommodate growth can be difficult. Here are 10 things to consider when choosing your best POS system.
6) How to Use Technology in Your Bar
You may have heard a lot about how technology can make things easier in your bar, but you're probably not sure how it applies to you and your business. Here are ten tips on how to use technology in your bar.
7) Where Will You Put it?
The best place to put your POS system will depend on several factors. It's vital that you choose a space that has enough room for both your employees and patrons, as well as one with good cell reception. It's also important to remember that you'll need a power source nearby in order to run your POS system, so if you need to install new wiring or run an extension cord, make sure it's not too heavy a task!
8) Consider Security
When choosing a POS system, you want to make sure that it's secure. You don't want a system that your employees will feel compelled to play around with, and if something happens to your system—even if it wasn't due to employee sabotage—you want it to be possible for you to fix or replace it easily.
9) Inventory Management Software
If you manage a bar or restaurant, inventory management software can help you stay on top of what's being sold and how much is left. For example, if an item needs to be reordered, your system can tell you how many bottles/cans are left and when they need to be restocked. This kind of data can be vital in helping you plan future stock. You'll know just when to reorder more beer or wine before it runs out – preventing unplanned-for shortages.
10) Look into Multi-Functional Systems
If you're looking to optimize your bar top space and aren't quite sure what a multi-functional system is, that's understandable. It sounds complicated, but it boils down to a system that includes more than just a point of sale. A multi-functional POS can add value to your bar and help it grow, but finding an experienced integrator and comparing systems will be key. Taking some time upfront may save you headaches later on.