What are some of the most clever bathroom design elements?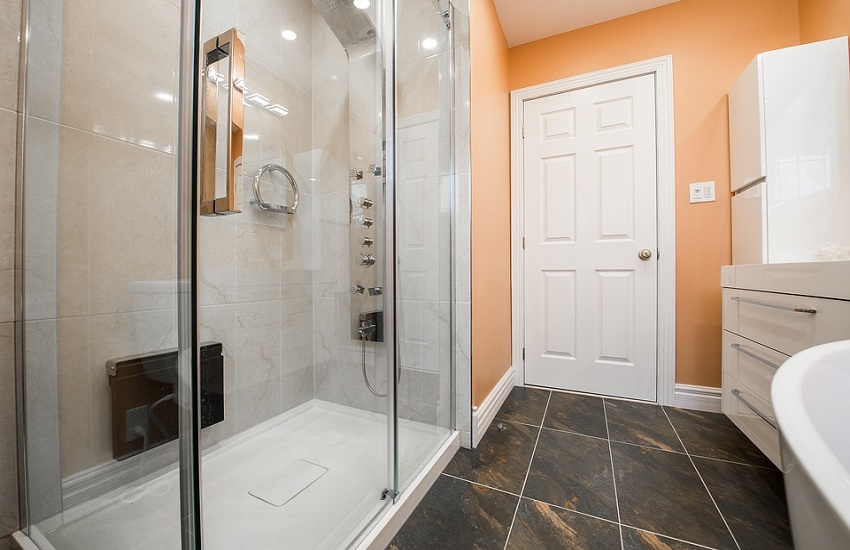 If you are looking for bathroom design elements, below we have discussed various elements in detail.
1.Lighting!!!
The main element of your bathroom is the mirror, make sure that your main mirror is WELL lit. So that you do not need to move while shaving in the morning or applying makeup.You should look to do the right kind of lighting to the mirror as it ensures providing the good coverage,ideally from multiple fixtures but also keep in mind that you don`t install so many bulbs.You can also opt for soft lighting on either side of the mirror as it gives complete coverage to your whole face.While choosing your bulb colors you should be careful- choose the bulb which can be used for long term
and give natural skin tones.
2. Make the most of space
Storage has always been a big issue, you should utilize it as much as you can. You want to keep things easy in reach to your hand but not out in open. So go for narrow wall cabinets that is the best fit for space, and also not look bad. If you have to utilize a really tight space then you should use the pedestal sink to give a more spacious room and you can cover up a countertop by getting other cabinets or shelves for day to day products.If you have installed a medicine cabinet above the sink then a mirror can be installed over it, so that it can serve the purpose of the primary mirror. You can also utilize the back wall of the wall on which you have placed the medicine cabinet. So that you can easily take a look of the back of your head to make sure that your hair`s in place.
3. Easy up keep-up
Never carpet the floor even you have separate vanity space. Your wet hairs, water, and other tear wear can make it really tacky. So it will be a bad idea to add carpet to the bathroom floor. You keep checking time to time if any space is exposed that`s moisture sensitive. So keep your floor water light so that it can be easily wipe down. Also not forget to include the ceiling vent to the room so that hot air could be easily damp out the room.
4. Pick quality products in neutral or easily re-styled color schemes.
While choosing the items for the bathroom, keep in mind that choose such items which can be replaced further or can be matched with any color if you ever think to change the color. Here is the list of some other elements:
Traditional Bathroom look
Color coordination
Bold look
Simple And Minimal decor
Leaf Wallpapers
Geometric Tiles design
Coastal color Theme
Modern And Blue elegant look
Creative Storage space
Ceiling
Different Wallpaper
Clawfoot Tub
Cemented Walls
Kids Bathroom
Decoupage Art
Simplistic Design
Pebble Stone Flooring
Romantic And Elegant look
Masculine Tones
Large Mirror with lights
Exposed Brick Accent wall
Antiqued Cabinet
Corner Cabinets
Corner Shelves
Different Stripes
Once you have all the basic work done, you can add lots of beauty with the quot;soft quot; items: Adding a shower curtain is a great way to personalize the bath space. You can pair also with an inner tub liner to protect the main curtain from early wear. Add various colors to your bathroom area will also give a new look to it. With the changing trend, you need to keep changing the look of your bathroom if do not want it to look outdated. There various companies providing service of bathroom renovation in Melbourne. So check out about companies and choose the best one and give your bathroom a new look.