5 Steps Of Making Work Hours in year Productive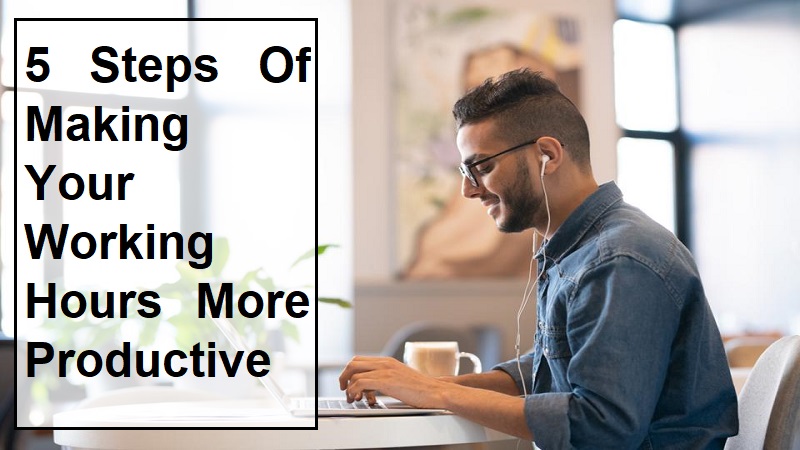 productive in your approach and delivery makes you wise with your decisions and ability to take out the work efficiently.
Although it can be a challenge, we will talk about a few tips such as staying organized, good ac like air conditioning Sydney for good sleep, a good meal, and more to help you along the way.
Since the pandemic taught us a lot and made us do what we social animals aren't habitual of which is keeping us inside the four walls. This has increased the rate of work from home all around the globe and although it is an awesome opportunity, it has its downsides which makes you stop delivering the work on time or hindering the quality of it.
The psychological effect that takes on while working from home makes us lazy, takes unnecessary breaks or stretching the work into the non-working hours which disturbs our whole schedule and lifestyle.
If you can able to make it work, this will be a great time for you as you are with your family all the time and working as well. Nothing beats the feeling of being around with your loved ones. Let's talk about the basic steps towards making you more productive from your home successfully:
1. Setting Up Your Work Station
If you are planning to stay in your bed or couch, munching on snacks watching Netflix, and doing the work then this is a total failure even before you can start up on this dream of yours. If you have a working desk space, well and good, if not then try and do your best to get or make one.
Make utilization of a big table, dining table, or a trunk in the corner of your apartment. The reason why we are focusing here on creating a workspace is that it will play with your mindset to trick into doing more as the workspace will give you office vibes.
Even after exploring all the possibilities if the last option for you is still going for the couch or the bed, don't indulge yourself in watching Netflix or munching. Proper time management with good work off-balance is the requirement here.
2. Make Perfect Use Of Breaks
Working from home can make you often forget about the specific break timings and you can end up wasting precious work time in it. Another thing which will make you crazy is that you just can't step out of the house to have some fresh air.
To make this up, in between your work, try to step outside in the balcony or open the window a bit for fresh air. You can also take a stroll around the neighborhood or go downstairs for a quick grocery shopping or watch birds chirping around in the park trees.
Taking a small break from the work and getting fresh air in your lungs will make you feel fresh and rejuvenated. This works well with your mental health as well if you feel anxious or have too much stress about the work goals.
3. Have A Complete Meal
Having a good meal makes everyone feel happy and blessed. As you will be staying inside a lot, your physical activity might dwindle and you can deteriorate your health and fitness if you don't pay attention to what you eat. Junk food only gives temporary happiness, but is very harmful in the long term.
Make sure you're eating a fresh hot meal, with salads and healthy ingredients. You can also go experimenting on the weekends in the kitchen to try out that tasty recipe you have been craving for a long time.
4. Stay Organized And Sleep Well
With the absence of office vibes, it is easy to get distracted at home be it parents, kids, kitchen, television, or simply your bed. Fight it off and stay disciplined with your schedule and keep things organized.
Make sure to make a to-do list before bed or the first thing in the morning. This does sound good theoretically but to make sure you can implement it as well, try getting a goodnight sleep.
Your room should be the most comfortable place in the home having an optimum maintained temperature with ducted air conditioning Sydney to keep your stress away.
5. Socialize
If you are working from home and not stepping out of the house to meet any of your friends or colleagues, your social animal won't let you stay settle for long. Human beings need to socialize to keep up the mental health.
Be sure to keep in touch with your colleagues or employees. Attend the calls and call them from your side as well if you have any queries or just want to talk casually. Consider playing games or have fun activities once a week with your team members.