Online Work from Home Make It Unconditional & Stylish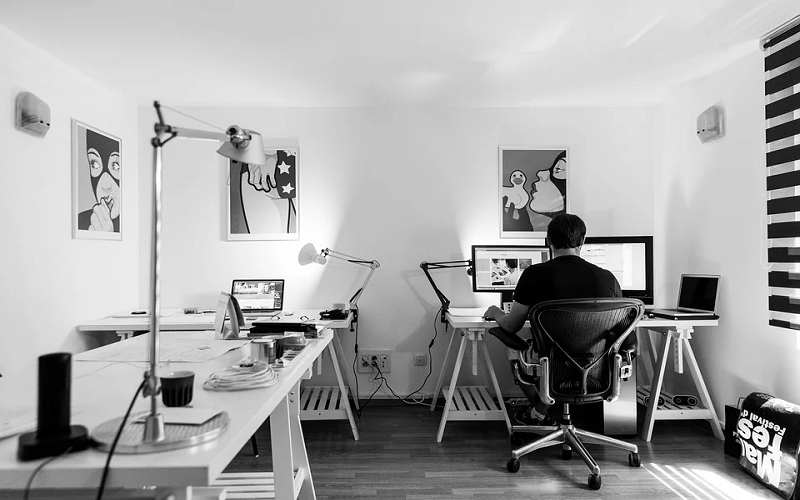 Work from home can be both liberating and troublesome depending upon the mindset. But no matter how you feel about it, work from home can indeed be fun and productive if you spruce up your work area to make it congenial for work.   
The advent of COVID-19 has made it a habit of many people to work from home. What most people are looking for is a stylish yet Eco-friendly space. Cutting edge technologies merge seamlessly with inspiring designs to create a host of options for people to decorate their home/office.
Indigenous use of some regular household products can help to decorate workspace in a way that inspires creativity and are also functional. In times like this when we all need to be inspired by and creative in our work from home ideas, we tend to look for things that will merge beauty with business.
Work from home tips
One of the first things that you should do is to ensure that enough natural light comes inside the rooms. It will make your rooms feel more airy and spacious.
A room with a window allows light and fresh air to pass through. This is an important detail in the workroom. A room with a window will help you not to get lost in time during work, and it is always good to be able to look into the distance so that your eyes can rest after long hours spent at the computer.
A bedroom can be easily converted into an office space, primarily because it has a door that can be closed to give privacy. Just accessorize the room with a small desk chair and lamps, and you are good to go!
Home Office Furniture
To make custom-built home office furniture you can use engineered wood which is strong, stiff, and heavy. Such furniture has a very smooth finish. The product range can vary from stylish standing desks to height-adjustable chairs. Doctors say that sitting too much can lead to a host of health problems. Desks can be re-engineered so that you can work either sitting or standing. Versatile portable laptop desks give you the option to sit, stand, or lie down while working.
Your home office furniture should be chosen with care so that it energizes you. Stylish yet minimalist-this is the trend nowadays. Shape-shifting bookshelves are a nifty feature because their shapes can be changed according to the number of books that you keep.
Seat Pads
Many people use the dining table to work on their laptops. But the height of the chair can become a problem. To sit comfortably and prevent back injury, your feet need to be parallel to the floor. So you can use seat pads over the chairs while sitting. Sometimes comfort takes precedence over style. A lumbar pillow will also give you much needed back support.
Hide the furniture
If you have a small room, it makes sense to use such furniture that does not clutter the room. Ghost chairs made from transparent poly carbonate are an interesting option. You can also try hideaway desks that can be folded after use for some other purpose.
Home office desk ideas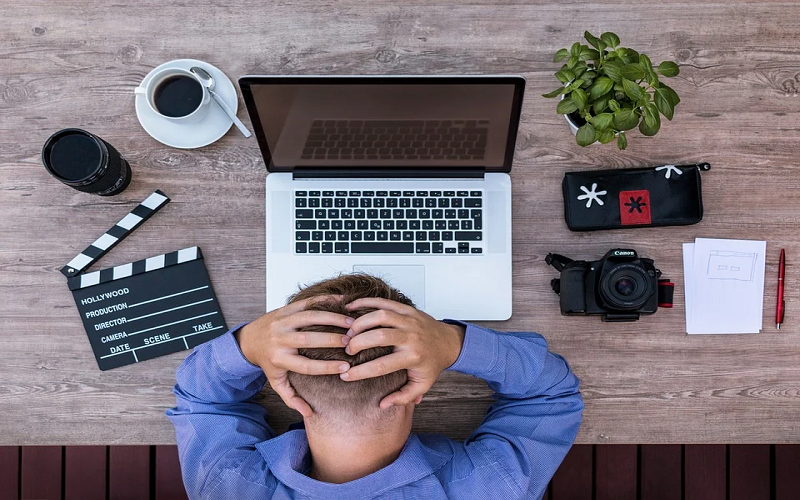 If your working space is small, it is ideal to invest in an L-shaped desk that will free up floor space.
Wall-mounted study desks save space and are ideal for compact rooms. They are foldable workstations which blend in when not in use. Similarly, ladder desks are also functional since they will save a lot of space.
If space is not a problem, a vintage old-fashioned wooden desk is a luxury you can afford. Besides being an accent piece, it will have enough space in its drawers to keep away all your important papers.
Home office garden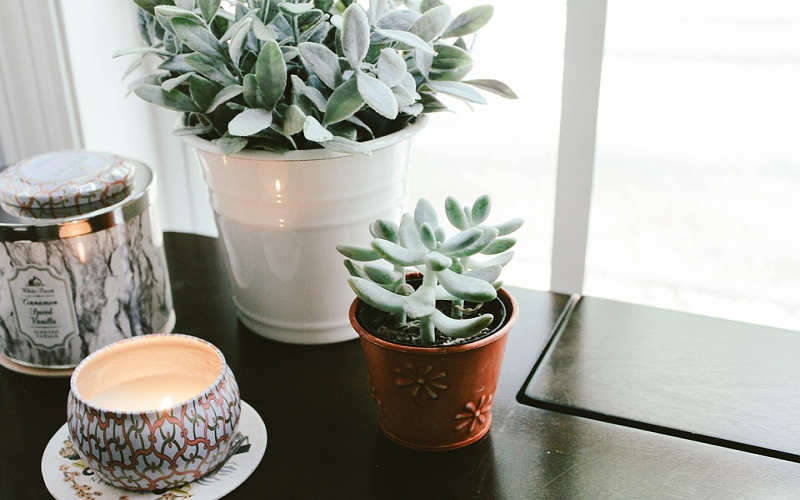 There's nothing like working in an office amidst natural greenery near the comfort of your home. Garden office is a unique concept where you build a special cabin within your garden to house your workstation. The walls are made from natural insulators like wood or from polyurethane to protect from the extremes of weather. They are so designed to give entry to as much natural light as possible.
Home office kit
Thanks to the corona virus pandemic, many companies are allowing their employees to work from home, and are providing them with a basic home office kit. It typically consists of the following:
A laptop.

Internet hot-spot or modem or broadband connection.

Wireless mouse.

Softwares like MS Office, Linux, or any designing software like Adobe.

A webcam with clarity for video callings.

Comfortable ergonomic chairs and desks.

A good desk lamp.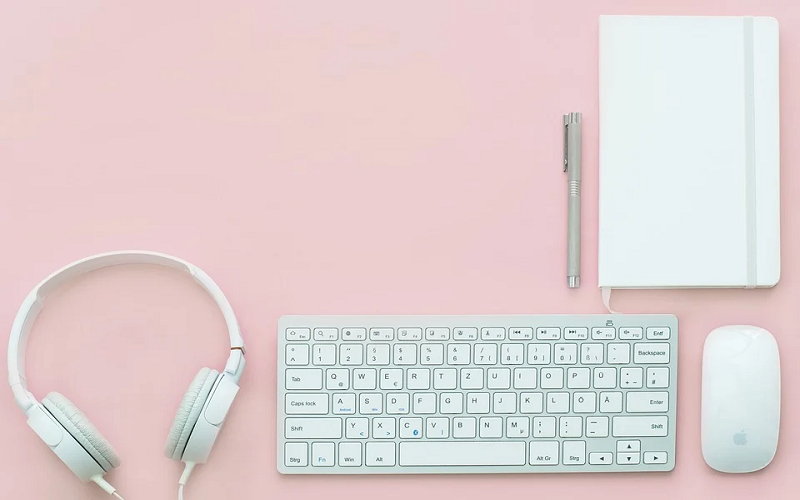 Home office interior design
The interior design of a home office aims to design the workspace in such a way to increase productivity. For example, the computer monitor is often wall-mounted to save space. Some eccentrics have also installed a workstation near their bathtubs in case of the big idea strikes while they are having a bath!
Many interior designers prefer a white color and a minimalist design. However, they also advise a splash of color like a bright yellow vase on a mahogany table in an otherwise spare room. A painting by a modern artist or an antique tapestry can tastefully decorate an otherwise bare wall.
Home office keyboard and mouse
Most people working from their homes prefer an optical mouse that is reliable and built for comfort and performance. It features 1000 DPI optical LED tracking and wired connectivity. It is shaped and sized to fit the contours of your hand.
A wired keyboard with Chiclets style keys allows for efficient comfortable typing in your home. The ideal home office keyboard has a compact design containing all the alphabetic keys and number-pad.
Your home was not designed to function as an office. So it is a big challenge for most people who are decorating their homes, to keep a balance between the two. The problem is especially felt in big cities where apartment sizes are small.
A vintage painting or a strategically placed antique table can completely transform an ordinary room into something unique. For you to concentrate on your work, the home needs to be a calm and serene space. We hope that the tips we shared above will help you to create an obtrusive office space in your home.
Get your home office a leg up with these tips and work in panache. Good luck!
Are you planning to get a makeover done for your home office? Let us know in the comment below.
Author Bio: 
Kevin is a content writer for about 3 years. He studied Design and Arts at College in Pennsylvania. A fan of home interior design and, he has taken it upon himself to spread his love for decorating homes by informing people on some of his ideas through his articles.