How To Design Exhibition Stand That Can Increase Footfall?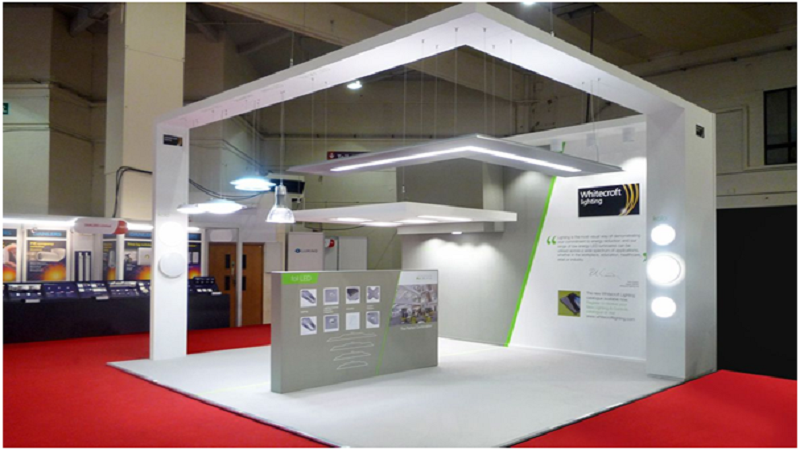 One of the biggest decisions while participating in a trade show or exhibition is choosing a perfect exhibition stand. First of all, you have to decide what kind of exhibition stand is required by you and after that start designing & building process. Make sure you start the exhibition stand designing process six months earlier than your final date of the trade show.
You should make sure that the exhibition stand design should be attractive and capable of achieving your objectives. Here, in this article, we are going to discuss various tips and tricks that will help you to design exhibition display stands that can increase the footfall and help you to achieve your objectives.
1. Start With Exhibition Brief
You should determine your main objective to participate in a trade show & exhibition. You should write down your main objectives and ideas on paper. After that, you have to share the details with the exhibition stand designers and with your team members so that you can achieve your aim with your team members.
It is very important to ensure the direct communication link with your exhibition stand design contractors. A good communication link will ensure that the end results are as per expectation. You should create a great exhibition brief and start planning the whole process.
2. Make A List Of Your Objectives
You should make a detailed list of your objectives and give them priorities. Also, you should do it with your team members so that they feel involved in this process. After preparing this list, you will get to know what you want to achieve in the trade show.
You should make sure that you and your team members will work together to achieve the objectives. After preparing the list of objectives, you should also determine the right methods to gauge your success after the trade show. The portable exhibition stands can help to achieve your objectives.
3. Understand Demands Of Audience
It is vital to determine the taste of your audience so that you can prepare the design of your exhibition stand that can grab their attention. You should determine the profile of your audiences, such as gender, size of the company, industry, and title of your job.
On the basis of the trade show audience, you should prepare the strategy. The color of the exhibition stand, layout, graphic display, and all other components of the trade booth will be based on the taste of the trade show audience.
You should also prepare your budget. If you have a low budget, they should find a contractor who offers exhibition display stands for hire.
4. Display Your Key Messages
An attractive exhibition stand should also display the key messages of your business. It is important to display the brand information and product-related information on your graphic display. This information will trigger the curiosity level among trade show attendees, and they will visit your booth to inquire more about your products and services.
5. Create a Special Campaign Theme
It is not important to run any special campaign theme while designing your exhibition stand, but it is a good idea to create a specific theme. It will help to set your exhibition stand apart from other booths in the trade show. You can create any theme that helps in promoting your brand and product/services.
For instance, if you are selling home furniture, then create a theme in which you can arrange the upholstery furniture. It will give an idea to your customers, and they would love to invest in your product.  You can also create a special campaign theme in your portable exhibition kit or portable exhibition display system.
6. Perform On Stand Activities
It is important that your booth visitors spend more time inside your exhibition stand. It will increase the chances of return on investment (ROI) and also let you achieve your objectives. You should invest in enhancing the appearance of your exhibition stand. You can engage your booth visitors with statement elements, good hospitality, and display screens. I
7. Demonstration & Presentation
Demonstration & presentation of products will help in increasing the number of sales. It is so because when you demonstrate or present your product in an attractive way, then customers prefer to buy your products. You can create a separate area in your booth for a product demonstration.
In this area, you should arrange a chair for your booth visitors so that they feel relaxed while watching your product demonstration.  Also, you should build your booth high so that you can leverage the high ceiling of the booth to attract the booth visitors.  Hang overhead signage to draw a huge volume of potential customers inside your exhibition stand.
8. Hire The Best Stand Contractor
You should search for the best exhibition stand contractors who have experienced professionals and happy customers. You should ask for a reference from your friends and relatives. The exhibition stand designing and the building is a complicated process, and it is a good idea to leave this task on professionals.