Arabian Ranches – Dubai Real Estate Property Investments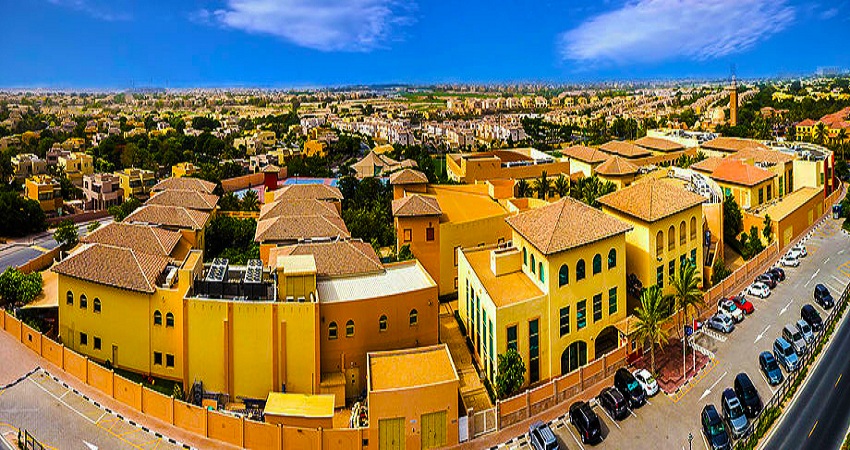 Emaar's freehold project, Arabian Ranches is the top real estate development project in UAE. Located in a serene, tranquil and quiet environment, this premium development sits over an expansive 1650 acres of land. It's also home to a championship golf course which allows for green views as far as you can see. It takes almost 15 minutes of drive from the Dubai Marina and enjoys a premium location in town. Everyone can buy a home in Arabian Ranches and it's one healthy investment for future. There are fourteen beautiful villa communities in this development and they're all designed for providing highest living standards to the residents of Arabian Ranches.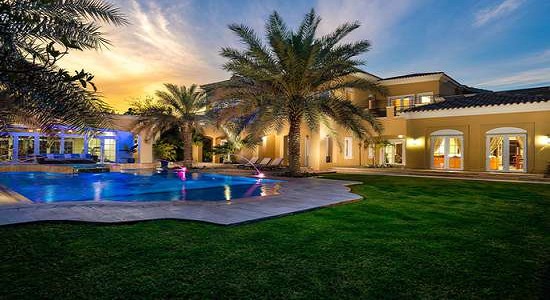 Easy Accessibility
The residents have access to a great transport network on site. Al major roads including Sheikh Zayed Road, Al Khail Road, and the Emirates Road are in close vicinity to this development. It's only 25 kilometers apart from the Dubai International Airport.
Accommodation Options In Arabian Ranches
There are so many small villas, freestanding villas, townhouses and single storey homes available in Arabian Ranches. The accommodations here really give a new meaning to the luxury lifestyle and they're a dream come true for the residents. All the accommodations here are well-equipped with top-notch amenities and facilities. The Ranches have been expanded to redefine luxury lifestyle with around 4000 villas across a variety of communities. There are around 14 communities that offer everything from single-family abodes to some of the best townhouses. There are 3- to 6-bedroom units available and they can fulfill the needs of just about any family.
The villas and homes here in the Arabian Ranches community are all characterized by an immensely diverse architecture as far as their designs are concerned and they're just outstanding. Some of the popular villa communities within Arabian Ranches include Al Mahra, CASA, Hattan and Al Reem. Let's have a look at each of them and see what they have to offer.
CASA
The community is known for its Moroccan-style villas that have been designed by the award-winning architects and it takes all the inspiration from its desert landscape. These homes in this community are all designed for providing comfort to the homeowners. The walls are thermally strong while the windows have a major part to play in the maintenance of favorable temperature also. All these homes have energy-efficient cooling systems. The villas here don't just redefine luxury living, CASA offers spacious living spaces, balconies overlooking the cool manicured gardens, and some stunning views of the entire community and the beautiful golf courses. There are modern amenities available on site and some amazing entertainment facilities are offered too.
Hattan L1
This community in Arabian Ranches offers 4-bedroom homes for sale that span over 7000 sq. ft. There are  gardens and lawns neatly kept. There are spacious rooms that ensure residents can enjoy a comfortable living experience both indoors as well as outdoors. The calm, tranquil environment can't be appreciated more. There are all the necessary life amenities available here as well.
Al Quoz 1
This community is located in the Al Quoz Industrial 1 area. Located strategically and accessible through the Sheikh Zayed Road, it offers access to all the life amenities you'd need. Some incredible architectural work and designs make for a luxury lifestyle in Arabian Ranches and the occupants can have access to everything they need.
Al Reem
One of newest and spectacular communities in the Arabian Ranches, Al Reem is known for its proximity to city center. This strategically located community lies only 15 minutes away from the major centers in Dubai. Here you can find some of the most spacious and outstanding townhouses inside a master-planned community. Some amazing interiors and outstanding exteriors combine to offer a stunning view to the residents.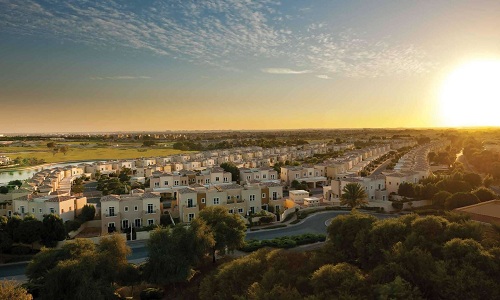 Al Mahra
Another community with homes known for their spacious living spaces and expansive balconies, the Al Mahra homes are popular among both the foreigners and the locals. They offer quite a cost-effective solution with unparalleled community living experience.
With some amazing sub-communities, Arabian Ranches remains a popular choice for home investors and gives them access to premium real estate in Dubai.