All Good Things Come To An End…Bye, Bye Beetle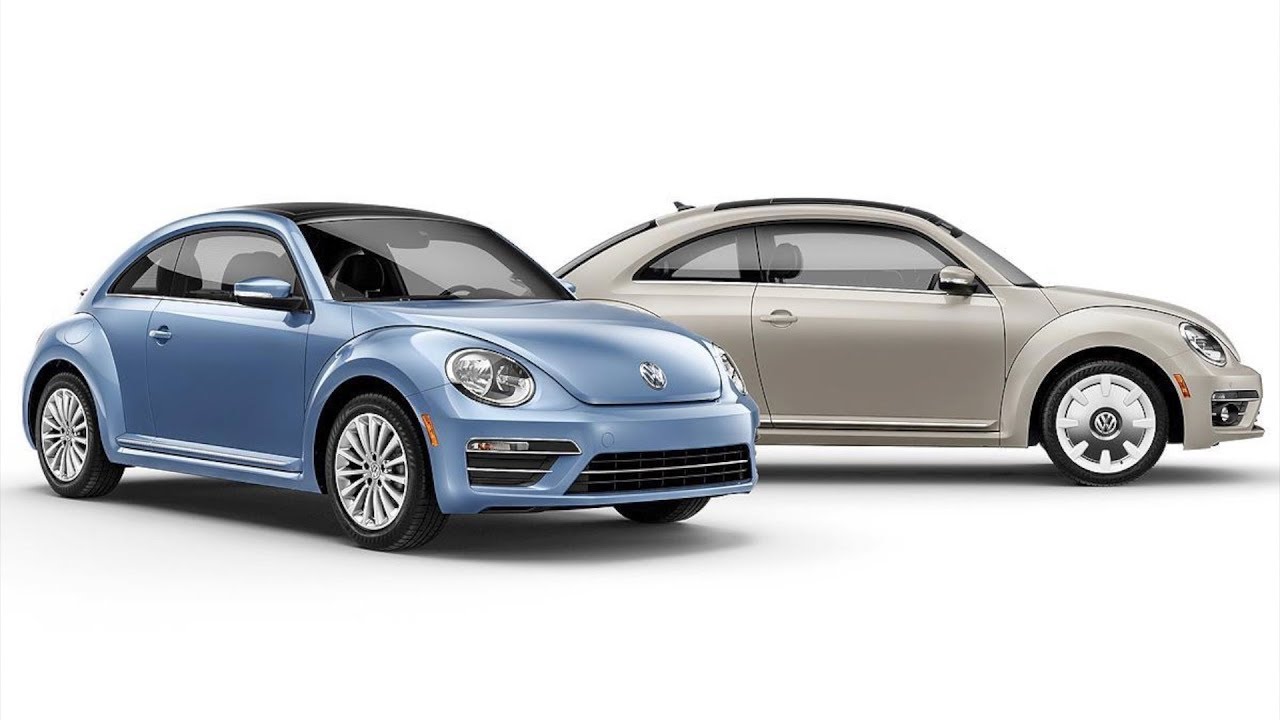 The world shed a collective tear on the murder of the most iconic motoring legend Volkswagen Beetle. The saddest part of the story is that an enduring love affair of Mexicans with one of the most recognizable car is going to an end with no further plans for a replacement.
Bye Beetle!
German automaker Volkswagen announced its plans to discontinue the production of Beetle. The German automaker revealed that it will stop building compact cars at a plant in Puebla, Mexico, in July 2019. Though the production of Beetle has ceased and then been revived several times over the life span of 80 years, where the latest iteration rolled out in 2003 with the name "New Beetle". Beetle received another update in 2011 in coupe and convertible configuration but it failed to appeal masses as the first practical contender in a handsome clad under the flagship. This longest-lived and all-time favorite best selling workhorse have 22.7 million sales record all over the world.
Why Volkswagen is closing doors on most iconic workhorse?
The venerable Volkswagen Beetle is on the verge of excellence is going to an end. It is the latest causality in a newly found trend of crossover and light trucks prevailing in US auto manufacturing industry. On one side consumers have increasingly turned to large cars such as crossover and sports utility vehicles. On the other hand, the awakening diesel emission scandal and huge investments in an electric car have influenced the brand to slim down the model range with a great focus on family-oriented electric workhorses.
A Quintessential Hippie Car
For baby boomers in America, the Beetle is A quintessential "hippie car". Its sales success has paved the way forward for an influx of affordable foreign models. With iconic styling and quite impressive inside-out design details, it is inextricably linked to the modern Mexican culture. The vehicle was intensively designed to make automobile ownership accessible to all. Hence cheap price, easy going nature and extremely efficient engine configuration are enabling the car enthusiast to the thrill and experience the freedom of riding.
Tribute to Our Beloved Beetle
The release of final Edition means we are going to see fever beetles on road but it will remain in our heads and hearts forever. It is high time to pay tribute to our most favorite and loved Beetle.
Diminutive stature and distinct shape are enabling Beetle to earned an overhaul reputation among more established rivals. The moniker is eventually floating into few really high profile publications.
It's an impressive and outstanding outlook of Beetle was successfully ignite interest and lure or shopping among buyers. Class-leading functionality and practicality are enclosed in unique shape and size.
The beetle is an all rounded best seller all over the world. It is the incredibly adequate alternate for people seeking frugality, agility, and economy at a reasonable price range.
By making several appearances in film and TV it has boasted a starring role and successfully became an eye candy among buyers.
The Beetle covered the life span of 65 years. Its longest production runs history with a long list of upgrades and refinements allow it to stand out.
The above highlighted five ways in which beetle is breaking the mold and making its mark in the automotive industry is a tribute to our beloved Bug.
Summing Up
The old adage or cliché that all good things come to an end is true in case of Beetle. The original Beetle emblem is associated with the symbol of youth-driven counterculture and peace movement of 1960 despite its roots associated with the Adolf Hitler in 1930s. It is true that the loss of this remarkable contender after three generations and nearly seven decades will evoke a host of emotions among Beetles devoted fans. But, People seeking small Volkswagen vehicle can overwhelmingly land their choices on new or used compact sports utility vehicle available on SBT Japan website.